A followup to "
The National Weather Service has issued ...
": Severe weather is possible for southern Wisconsin Friday. Farther north, a lot of rain is in our forecast starting tonight — more than 2 inches in Fond du Lac County is possible by Friday night. (Remember: Heavy rains don't meet the National Weather Service's definition of "severe weather"; flooding is a separate issue to them.)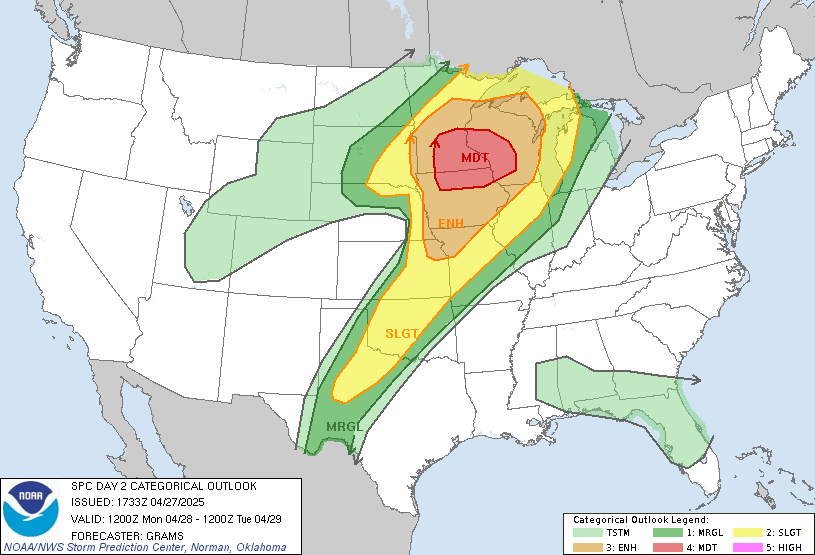 Followup to the followup:
Heavy rains may not be severe weather, but now the severe weather line is inching northward (see map that is current as of 2:42 p.m.).